Why Early Summer is the Best Time to Visit Philadelphia
As Summer kicks off, travel is probably on your mind. You may be thinking to yourself, where should I go for a long weekend or a full week vacation?
How about the city that was voted "Most Walkable City in the U.S." in the 2023 USA TODAY 10Best Readers' Choice Awards contest? Philadelphia!
As a popular major U.S. city, Philadelphia has a huge draw for people to come here, which creates an even larger reason to put on events and provide things to do. I'm constantly checking out Visit Philadelphia's Things to Do in Philadelphia This Week & Weekend List which is updated weekly with all kinds of events you can attend! For example, today kicks off the Philadelphia Chinese Lantern Festival in Franklin Park, which runs through August 13th. It's now on my list of things to do, and I'll probably go in the next few days.
There is honestly NO shortage of things to do! So...
Here's why I think early Summer is the best time to visit Philadelphia:
There's always a street festival/fair
Most weekends there is some sort of street festival or street fair happening. I have been to countless, mainly because I love them so much, but also because it's so great to get out and support small, local businesses. Usually the weather is nice which helps! And many of them have beer gardens and DJs, so that's usually where you will find me!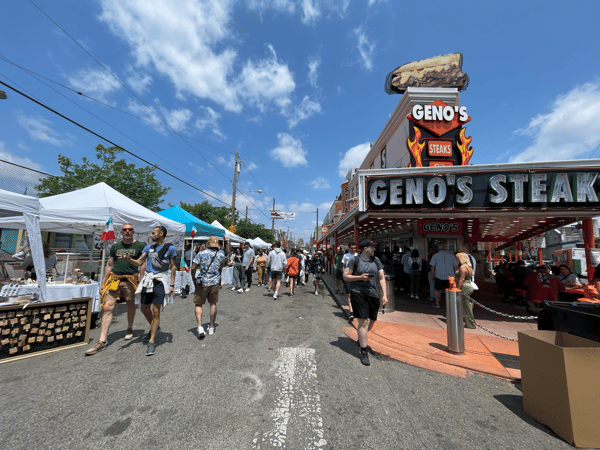 The weather is warm but mild
The weather in Philly during the timeframe I'm considering early summer is ideal. I'd describe it the same way Miss Rhode Island did in Mean Girls when she was asked to describe her "perfect date" in the interview portion of the faux pageant. "I'd have to say April 25th because it's not too hot, not too cold. All you need is a light jacket."
This rings true here for this time of year. Most of the time it's warm enough to wear shorts and short sleeves, but it can cool off at night so me being me and not liking to be cold, I typically bring a light jacket or sweater.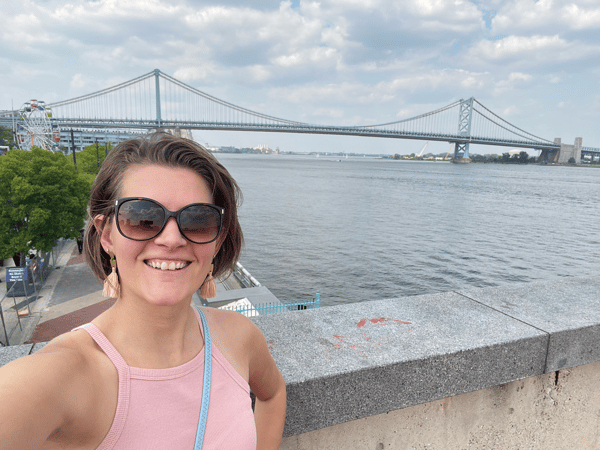 Wednesday Evenings are for City Center Sips
At the beginning of June and throughout the Summer, many restaurants participate in City Center Sips, where they offer food and drink specials on Wednesdays from 5-7pm. Some of them also have live music and after-party specials. When I went for the first time, I got my dinner and a drink for $18, which for Philly is cheap because a meal alone is usually that much or more.
This definitely is a draw for people in their 20s and 30s, but who doesn't love a good dinner deal at some of Philly's most popular restaurants.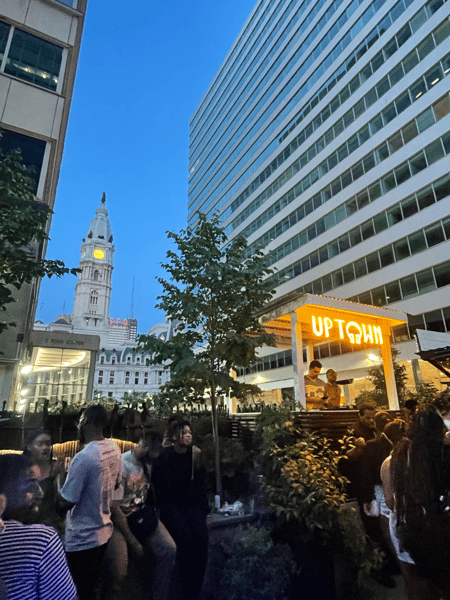 A Sunny Day is great for walking around the City Center
Whether you're interested in checking out some of the historical sites or memorials, running up the Rocky Steps, going to the Liberty Bell, sitting by the water at Penn's Landing, or taking yourself on a self-guided beer tour, there's so much to do within walking distance. Put on a comfortable pair of walking shoes, and the possibilities are endless! Plus if you get tired of walking, there are several other modes of public transportation you can lean on.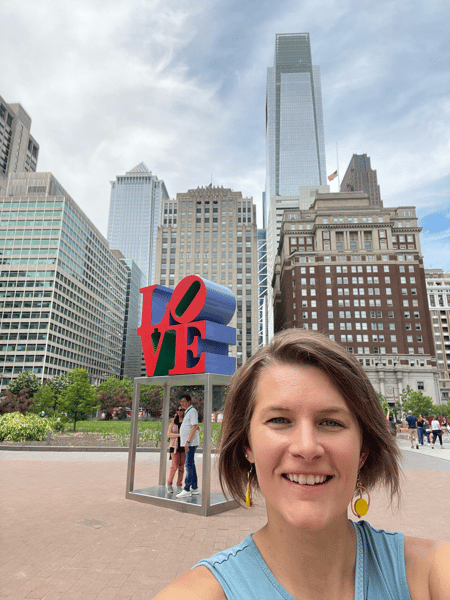 Lots of early Summer Concerts
I'm a concert girlie, so any chance I get to go to a concert, I usually go! Because Philly is so popular, many artists choose to come here to perform. In fact, I went to 3 concerts 3 weekends in a row—Taylor Swift, Ed Sheeran, then Shania Twain. There's been plenty of others too. Artists just love coming to Philly!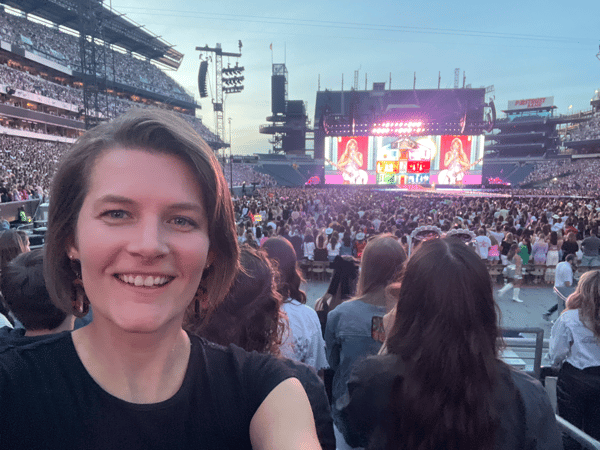 It's only an hour from the beach
While I haven't actually taken advantage of this myself, Philadelphia is only about an hour drive from the Jersey Shore. Many locals spend their summer weekends driving down to the shore.
Pro tip: You could split a full-week vacation in two by spending the portion closer to and including the weekend in Philly, and the weekday portion at the beach (when the ocean will be less crowded and so you don't join the weekend traffic headed towards the beach).
Philadelphia has been such a great city to explore. To be honest, I haven't experienced it during any other season, but early Summer has been incredible, so I'd highly recommend it. Mild temperatures lead to fun-filled days and nights in the city of brotherly love. Happy exploring!
**For reference, early summer to me is considered mid-May to the beginning of Summer, which is June 21.